Sandersons Secure Sale
As approved by The Law Society & UK Government
Have you heard someone say about their buyer:
"they pulled out just before we were due to exchange"
"they just stopped responding to the solicitors"
"they lowered the offer at the last minute (gazunder)"

We have a solution....
How does Secure Sale work?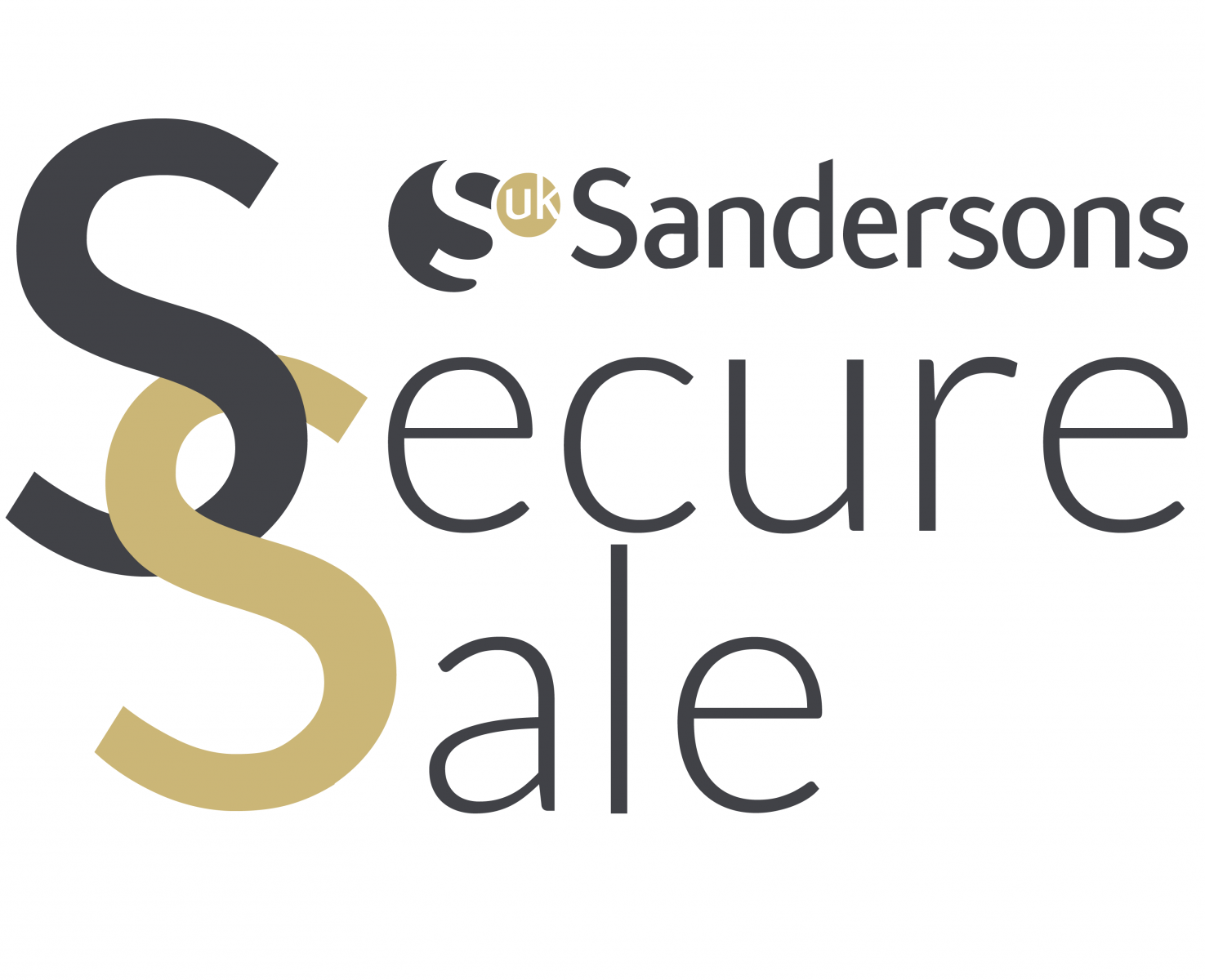 Choosing a Sandersons Secure Sale prevents either party from just walking away or attempting to renegotiate the price and timescales after an offer is accepted without penalty.
Once the offer has been agreed, both buyer and vendor sign an agreement, the property is withdrawn from the market and both are bound by the terms within. If either party withdraws or breaks the agreement without a mutual agreement to change the terms, then the innocent party is entitled to a minimum £2,000 compensation payment.
This gives each party the reassurance that the other is committed to the process to ensure a successful sale. There is a cost involved, but it is comparatively very little when you factor in wasted time, legal costs, deposit for removals and any other plans you then have to change.
How it works:
Buyer information pack - complete your required legal protocol forms, theTA6 Property Information, TA7 if you have a lease, and TA10 Fixtures & Fittings forms. This is available privately to the buyer so they can make an informed, realistic offer they can commit to.

Reservation agreement- this is signed by each party with payment of a fee (see guide below) guaranteeing financial commitment to the sale. Each party can move forward with confidence they are protected from gazumping/gazundering.

Solicitors instructed – the contract pack is digitally sent to all parties with the Memorandum of Sale. Our in-house sales progression team will continue to drive the transaction forward keeping all parties informed. This can save weeks on the progression of the sale.

A. If either party withdraws, they agree to pay the other party a minimum £2k compensation depending on the original agreement. Gazeal guarantees to pay if the defaulting party fails to and they will pursue them for repayment.

B. The sale reaches a successful exchange then completion at the pre-agreed price and timescales (unless extended by mutual agreement)
Please click below to view the full Reservation Agreement Guide for more information:

Who are Gazeal?
Gazeal is an established UK company that brings together innovative property technology solutions with conveyancers and estate agents to simplify the house buying process in England and Wales to eliminate gazumping and agreed house deals falling through.
How does Gazeal improve the house buying process?
The government has stated in their How to sell guide. that reservation agreements should be used for residential house sales and purchases. Gazeal has already developed a reservation agreement which is being used in the marketplace. The agreement – used on residential property in England and Wales with a registered title – binds the seller and buyer to exchange once the buyer has received a mortgage offer (if required) and their conveyancer has confirmed that the title is good and marketable.
What's not covered/the smallprint?
If the property is down-valued due to a survey and it cannot be re negotiated.
If the chain breaks above the seller or below the buyer.
If it is found to have a bad title by the solicitor
If the buyer is unable to secure the finance
Agreed timelines not been met & neither party wishes to continue
any reason or special condition that has been agreed by both parties.
In events where the sale cannot continue through no fault of either party, any fee paid will be refunded in full.
Please contact our teams if you are interested in selling your property with the reassurance of a Sandersons UK Secure Sale via Gazeal